Hi Booklover
So I am hoping this would be my last book haul post for a while as my TBR list is getting bigger and bigger. So I am banning myself from purchasing books for a while and will be only receiving new books from Owl Crate. So therefore I would be set for the next few months as I got so much books to read.
---
Empire of Storm – Sarah J. Maas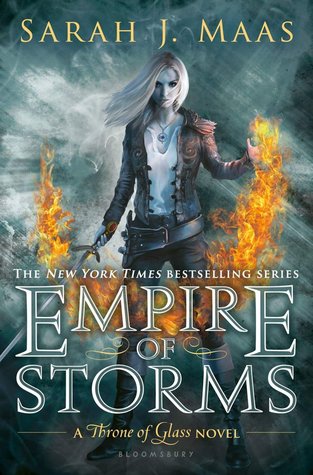 Kingdoms will collide.
The long path to the throne has only just begun for Aelin Galathynius as war looms on the horizon. Loyalties have been broken and bought, friends have been lost and gained, and those who possess magic find themselves at odds with those who don't.
With her heart sworn to the warrior-prince by her side, and her fealty pledged to the people she is determined to save, Aelin will delve into the depths of her power to protect those she loves. But as monsters emerge from the horrors of the past, and dark forces become poised to claim her world, the only chance for salvation will lie in a desperate quest that may mark the end of everything Aelin holds dear.
In this breathtaking fifth installment of the New York Timesbestselling Throne of Glass series, Aelin will have to choose what—and who—to sacrifice if she's to keep the world of Erilea from breaking apart.
---
Tower of Dawn – Sarah J. Maas
A glorious empire . . .
A desperate quest . . .
Chaol Westfall and Nesryn Faliq have arrived in the shining city of Antica to forge an alliance with the Khagan of the Southern Continent, whose vast armies are Erilea's last hope. But they have also come to Antica for another purpose: to seek healing at the famed Torre Cesme for the wounds Chaol received in Rifthold.
After enduring unspeakable horrors as a child, Yrene Towers has no desire to help the young lord from Adarlan, let alone heal him. Yet she has sworn an oath to assist those in need—and will honor it. But Lord Westfall carries shadows from his own past, and Yrene soon comes to realize they could engulf them both.
In this sweeping parallel novel to the New York Times bestselling Empire of Storms, Chaol, Nesryn, and Yrene will have to draw on every scrap of their resilience if they wish to save their friends. But while they become entangled in the political webs of the khaganate, deep in the shadows of mighty mountains where warriors soar on legendary ruks, long-awaited answers slumber. Answers that might offer their world a chance at survival—or doom them all . . .
---
Kingdom of Ash – Sarah J. Maas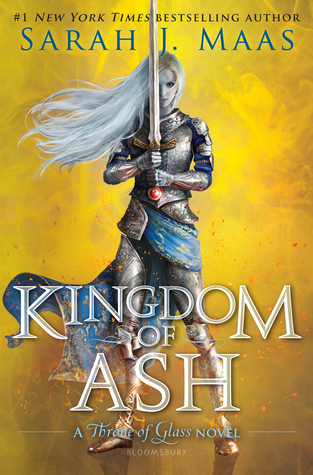 The final battle is here.
Aelin Galathynius has vowed to save her people―but at a tremendous cost. Locked within an iron coffin by the Queen of the Fae, Aelin must draw upon her fiery will as she endures months of torture. The knowledge that yielding to Maeve will doom those she loves keeps her from breaking, but her resolve is unraveling with each passing day…
With Aelin captured, friends and allies are scattered to different fates. Some bonds will grow even deeper, while others will be severed forever. As destinies weave together at last, all must fight if Erilea is to have any hope of salvation.
Years in the making, Sarah J. Maas's New York Times bestselling Throne of Glass series draws to an explosive conclusion as Aelin fights to save herself―and the promise of a better world.
---
Fairest – Marissa Meyer
In this stunning bridge book between Cress and Winter in the bestselling Lunar Chronicles, Queen Levana's story is finally told.
Mirror, mirror on the wall,
Who is the fairest of them all?
Fans of the Lunar Chronicles know Queen Levana as a ruler who uses her "glamour" to gain power. But long before she crossed paths with Cinder, Scarlet, and Cress, Levana lived a very different story – a story that has never been told . . . until now.
---
Stars Above – Marissa Meyer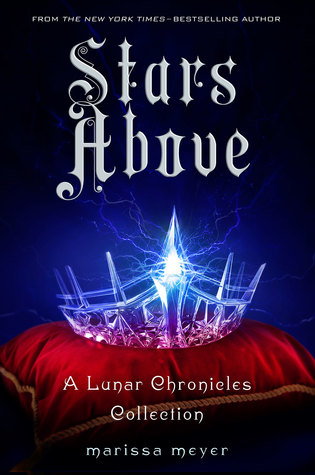 The enchantment continues….
The universe of the Lunar Chronicles holds stories—and secrets—that are wondrous, vicious, and romantic. How did Cinder first arrive in New Beijing? How did the brooding soldier Wolf transform from young man to killer? When did Princess Winter and the palace guard Jacin realize their destinies?
With nine stories—five of which have never before been published—and an exclusive never-before-seen excerpt from Marissa Meyer's upcoming novel, Heartless, about the Queen of Hearts from Alice in Wonderland, Stars Above is essential for fans of the bestselling and beloved Lunar Chronicles.
—
The Little Android: A retelling of Hans Christian Andersen's "The Little Mermaid," set in the world of The Lunar Chronicles.
Glitches: In this prequel to Cinder, we see the results of the plague play out, and the emotional toll it takes on Cinder. Something that may, or may not, be a glitch….
The Queen's Army: In this prequel to Scarlet, we're introduced to the army Queen Levana is building, and one soldier in particular who will do anything to keep from becoming the monster they want him to be.
Carswell's Guide to Being Lucky: Thirteen-year-old Carswell Thorne has big plans involving a Rampion spaceship and a no-return trip out of Los Angeles.
The Keeper: A prequel to the Lunar Chronicles, showing a young Scarlet and how Princess Selene came into the care of Michelle Benoit.
After Sunshine Passes By: In this prequel to Cress, we see how a nine-year-old Cress ended up alone on a satellite, spying on Earth for Luna.
The Princess and the Guard: In this prequel to Winter, we see a game called The Princess
The Mechanic: In this prequel to Cinder, we see Kai and Cinder's first meeting from Kai's perspective.
Something Old, Something New: In this epilogue to Winter, friends gather for the wedding of the century…
---
Have you guys read any of this book?
🌻 🌻 🌻 🌻 🌻 🌻 🌻 🌻 🌻 🌻
Thank you for stopping by.