By: Jane Gilley
Goodreads rate: 3.71 / 5 | My rate: 🌟🌟 / 5
79-year-old Gloria Frensham is a hoarder. She lives amongst piles of magazines, squashed cardboard boxes, surplus carpet rolls, heaps of towels and knick-knacks littering the stairs. She hasn't left her home for years, until a loud bang and a sudden smell of singeing sets in motion Gloria's unwilling exodus from her home…

That day is the start of a journey that will never return Gloria back to her beloved, hoarded possessions, nor to her son's house to live. For it is the start of her journey to discover life again – and she's going to make some good friends and defiant decisions along the way, with just one very small suitcase in tow…

Heart-warming and poignant in equal measure, this is a story about the loneliness of life, the struggles of growing old, the power of kindness, and the bravery it takes to leave our comfort zones.
Review
So I didn't enjoy this book at all. It's not the worse book I have read but the story was just wasn't for me at all. The story and the way it was written was easy to read and easy understand. I just couldn't get into at all, I tried so hard to continue to read it but I couldn't.
The characters was definitely was created and described well. I didn't like the way the characters conversation with each other. "oh ducks" omg I hated it coming out of my mouth. I don't think I have ever met anyone who calls some ducks…
The book dragged on a lot. There were things I thought was not needed to be mentioned at all, didn't see the point of it at all. I reckon this book would be amazing to someone else but it just wasn't for me at all.
About the author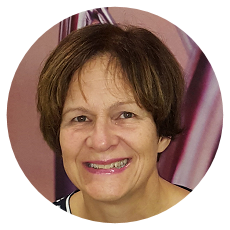 Jane Gilley was born Nottingham and now lives on the beautiful island of Jersey with her husband, a rabbit and a Senegal parrot.
Following a career in Interior Design, and after writing six children's books, Jane now writes adult books full-time.
Check out her website for more info.
---
Have you guys read this book?
🌻 🌻 🌻 🌻 🌻 🌻 🌻 🌻 🌻 🌻
Thank you for stopping by.