Hello to you all beautiful booklovers.
So today I would be talking about my most favourite book of 2018.
I didn't start reading again until half way through last year. I made myself a goal on goodreads to read about 20 books, I ended up reading up to 23 books. I am very happy with the amount of books I have read but I was actually hoping to read 30. Sadly I ended up suffering from reading slump for about 3 weeks. I am starting to get back to it so YAY!
Anyways here's my most favourite reads of 2018.
---
Six of Crows
By: Leigh Bardugo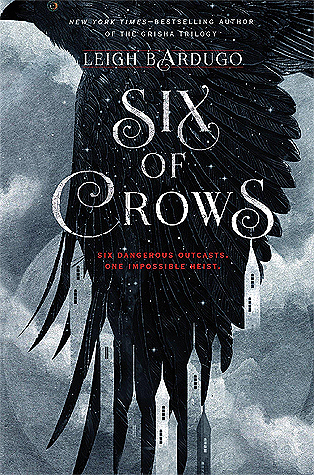 I was so worried about reading this book because everyone was talking about how amazing it is. I was scared that it might not make my expectations but OMG it did make my expectations! well at first I was really confused but after a while I started to like it then all of a sudden I was literally fell in love with Six of Crows. The writing style, how the characters created and described was just beyond amazing! Everything about it was wonderful! Kaz and Inej is just well fcking amazing! I can't wait to finish reading Crooked Kingdom.
The Bronze Horseman | The Bridge of Holy Cross
By: Paullina Simons
The Bronze Horseman was recommended by one of my boyfriend's mum's friends. At the first I was like hmmm I have never read historical books before, so I was really unsure about how I was going to feel about it especially the side of the book! After a couple of chapters I was hooked! I could barely put the book down! Just everything about the book was just freaking wonderful! After finishing The Bronze Horseman I went and pick up the second book.
Of course I was feeling a little 50/50 about The Bridge of Holy Cross because some of the review on goodreads. People were either really hated it or really loved it. I really wanted to love this book as I didn't want to ruin the first book at all. As soon as I started reading it… well…. I was hooked with this one as well!! This is just AMAZING! I AM SO IN LOVE WITH EVERYTHING.
I had so much mixed emotions while reading both of these books! I felt every emotions you can possibly feel! The way these books were written was excellent. All the characters were beyond amazing, but of course there were a few I felt like punching in the face… Dimitri!! That guy omg! I literally wanted to get into the book and kill him myself!
The Hate U Give
By: Angie Thomas
I knew from the start that I was going to enjoy this book. I actually read this book with my sister and both had an amazing discussion about what we liked and what we didn't like about it. The Hate U Give story felt really real! especially knowing that the things that happened in the book actually does happen in real life. It's heart breaking what Starr had to witness at a very young age. I can't imagine watching my best friend being murdered right in front of me. I don't think there was anything about this book that I didn't like. Everything was great and I loved it.
No Turning Back
By: Tracy Buchanan
My very first mystery book I read was actually written by Tracy Buchanan, I really liked it and really wanted to read her other books. No Turning Back was amazing from the start! The story was incredible, the characters were created and described really well and of course I really didn't not expected the killer! I was so shocked when I found out who it was! I was like well WOW! Anna Graves and Jamie Nunn were my favourite characters. Jamie just sounded so amazing! he definitely added in my book boyfriends list!
Simon vs. the Homo Sapiens Agenda
By: Becky Albertalli
I can't deal how adorable this book is! Simon and Blue romance were just the cuties thing ever! I loved everything about this book! I was hooked from the start, I could barely put the book down!
I actually tried watching the movie. I watched about half way and just hated it from the start! I am so glad that I read the book first before watching the film as I probably wouldn't bothered reading the book.
Everything, Everything
By: Nicola Yoon.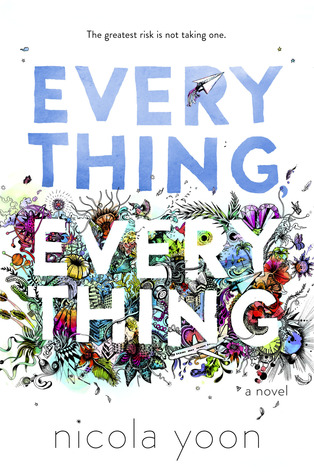 I first heard of this book from seeing the trailer of the movie and I was like OMG I have to read the book first. Well from the first chapter until the ending I LOVE EVERYTHING BIT OF IT. I also really loved how the book was design! it was so adorable.
I also watched the film and I really loved it too! not as much as the book but It was still amazing. I can't wait to read more books by Nicola Yoon.
---
Have you guys read any of these?
What did you guys think about it?
🌻 🌻 🌻 🌻 🌻 🌻 🌻 🌻 🌻 🌻
Thank you for stopping by.