Written by: Becky Albertalli.
Goodreads rate: 4.35 / 5 | My rating: 🌟🌟🌟🌟🌟 / 5
 Synopsis:

Straight people should have to come out too. And the more awkward it is, the better.
Simon Spier is sixteen and trying to work out who he is – and what he's looking for. 

But when one of his emails to the very distracting Blue falls into the wrong hands, things get all kinds of complicated.

Because, for Simon, falling for Blue is a big deal . . .
It's a holy freaking huge awesome deal.
My Thoughts:
I literally can't think of anything wrong with this book at all. I loved everything about it. The story, characters, teenage life and the little drama was so amazing. I barely put the book down. The story between Simon and Blue was just so adorable! It definitely made me feel sad, angry, annoyed, happiness and laughter.  I smiling like an idiot from the beginning. I absolutely can't wait to read more books by Becky Albertalli. I highly recommend it.
"I want to hold your hand, I say softly. Because we're in public. Because I don't know if he's out.
"So hold it," he says.
And I do" 
About the author: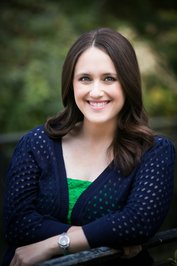 Becky Albertalli is the author of the acclaimed novels Simon vs. the Homo Sapiens Agenda (film: Love, Simon), The Upside of Unrequited, and Leah on the Offbeat. She is also the co-author of What If It's Us with Adam Silvera. A former clinical psychologist who specialized in working with children and teens, Becky lives with her family in Atlanta.
You can visit her online on her website, goodread, twitter and instagram.
---