It has been so hectic for the past few weeks. My hours at work have changed, therefore I do one day a week overnights. Which really kills me for the past few days.
I haven't read as much as I wanted due to my shift hours changing. Hopefully my body get used to these hours.
Anyways, here's my book update…
Recently Read
The Right Time by Dianne Blacklock
It took me a while to finish this book,
its not because I didn't like it. I actually really
enjoyed reading it.
Currently Reading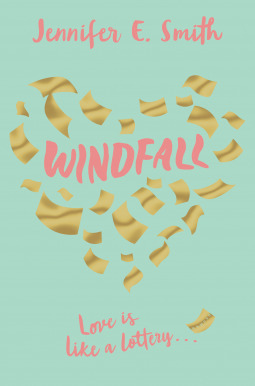 Windfall by Jennifer E. Smith
I have been waiting for so long to read
this book. I have read so many good things
about it. I hope I like it.
Our Secret And Lies By Sinéad Moriarty
I got this book for free through NetGalley
for an exchange of a honest review.
I am actually enjoying it so far.
Next Book To Read
Happiness by Heather Harpham
This is actually one of books that was picked
for Reese Witherspoon's Book Club. I don't follow there every
month picks, I just buy the book and read it whenever I get a
chance or depending on my mood. I can't wait to read it.