Happy Sunday everyone, I find it so easy finishing a book faster on weekends. It's my day off and just relax on a Saturday instead of heading out and having drinks with friends. Feels like I am so unsocial these days. Lucky for me my older sister who happens to be one of my bestfriend. She recently started reading again, which I convince her to do. She lives in a complete different state from me, therefore we both find time each week to have a long phone call just talking about life and bookish stuff.
Anyhow here is my bookish update.
Recently Read
No Turning Back by Tracy Buchanan
Oh my gosh! I am in love with this book.
I could barely put the book down!
Review will be up soon.
Currently Reading
The Next Girl by Carla Kovach
Just started reading this today,
so far I am a little confused at what is going on.
I hope I do end up liking this book.
Next Book To Read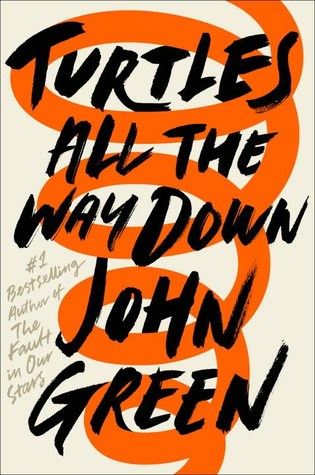 Turtles All The Way Down by John Green
I have heard good things about this book.
I am looking forward in reading it.